Phew, this was a busy month. New blog articles are online and new web pages are created. Most of the work is not immediately noticeable since most changes were behind the scenes. Below are some of the improvements that were completed successfully.
Blog
If you follow the blog, you may be aware that we are now finally on schedule and are publishing two articles per week. In March, I wanted to get the new formats rolling and continue the Podman series. The following articles have been published in March.
The "Spotlight" articles will be used to showcase a single tool or software. These are not meant to be a full-fledged review or testing articles.
Other articles, like the ones published for Git and Vagrant, are introductions needed for future articles like "Vagrant - Ansible Provisioners". This topic was already addressed in a DDOSUG meetup. You can find the presentation and example code here.
Lastly, we have a new author on board. Please welcome Joachim Rinck. He is currently helping me a lot with proofreading these articles, but will also be publishing his own articles in the future.
Infrastructure
The infrastructure is settled so far. Aside from updates, backups and one datacenter issue, nothing special happened. Nevertheless, some things are worth mentioning:
We have successfully enabled kdump on the Server Infrastructure with the automation provided by the gerri.io project.
The proxy has seen lots of security and protection improvements like TLS3.0 only, as well as several HSTS options. We also addressed some issues detected by scanning tools.
Services
All services are in good shape.
blog.while-true-do.io
Unfortunately, we have a situation with the blog. The blog engine is currently based on Ghost, which released a new version in March. Normally, this is a reason to celebrate and check out the new features.
Unfortunately, the new Ghost version forces us to offer a subscription model to our readers. This brings some unwanted side effects, like saving readers e-mail addresses. We would also need a bulk mail provider for the distribution of these mails. From a GDPR perspective, this opens a whole can of worms. These changes also bring a financial impact to the fold, namely the bulk mail provider and having to have a lawyer involved.
We are currently investigating options to disable the feature entirely or migrate to another blog platform.
hub.while-true-do.io
The Hub has seen a few improvements here and there. We updated the included apps and are also providing additional 2FA options.
Sub-Projects
Most of the work was put into the sub-projects this month:
Dresden OpenSource UserGroup (DDOSUG)
The DDOSUG has a new landing page where all information is located in one place. We also published an introductory article for the DDOSUG. All DDOSUG meetup content will be uploaded to a dedicated repository. The domain and home page are currently in planning.
We would like to introduce the brand new logo: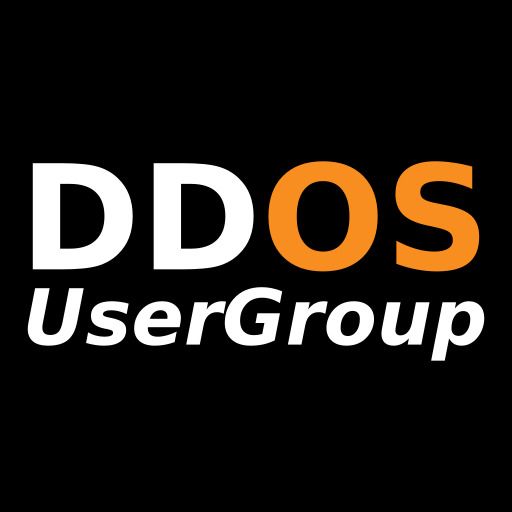 Gerri.io
The gerri.io project is also getting more attention. Since most of our infrastructure is meant to be used by users around the globe, we have set up this project.
Gerri is your lovely, little home and lab server.
We want to provide an easy and convenient way to deploy and maintain a home server, that can be used for containers, virtual machines and lots more. The development progress can be followed in this repository. I will write a dedicated blog article about the project in April. A dedicated web page for the project is also in planning.
Style-Cheat.io
Style-Cheat is one of my older projects. My inital aim was to learn more about CSS/SASS. The project has morphed into providing a minimal and modular CSS framework. We intend to use it for all kinds of styling in the While True Do ecosystem.
You always wanted to cheat a bit, when developing your website? "Style-Cheat CSS" provides the code you need. The framework is very minimal per design to reduce loading times (only 6kb, <2kb compressed). Modularity will allow you, to bring only the tools, you really need. Disable everything else! Mobile First and Responsive Elements will ensure that your website fits for all modern devices. The code is also easy to learn, so you can focus on your website and not on the framework.
You can check out the current state on the dedicated web page.
Conclusion
March was full of changes for our sub-projects. I am very happy about the development done in gerri.io and the DDOSUG. I am also very pleased how people are working together to get even more things done in April. Stay tuned!