In April, we got some stuff done that was on my desk for too long. Let's review the month together and checkout what we have achieved and how the project evolved.
Blog
Publishing new articles for the blog is something, I am really focussed on. In April, we want to shed some light on the CentOS ecosystem and put some more effort into Ansible content. Below you can find a list of the articles written this month.
In addition, I was able to publish the article "Build smaller containers" on Fedora Magazine. The article provides some tips and guidelines to build smaller images with Docker, Podman and Buildah.
Additionally, we did some maintenance for the Tags and also updated some images and graphics which were hard to read.
Infrastructure
With the release of Fedora 34, we are currently preparing and testing the new release. We are looking forward getting it done in May.
The automatic container update is also finished and working for all containers now. Basically all services are auto-updating every Monday now. The automatic system update is only enabled on the stage server for now, and we want to gather some more experience with it first.
Lastly, we have set up some Telegram Bots, which will be useful in the future. The first use case for the Bots is already configured with the new Status service, described in the next section. Furthermore, the Telegram channel will be informed about new blog articles, too. If you want to provide some cool names for the bots, please reach out to us via hello@while-true-do.io.
Services
The services have seen some attention, too. Since we don't need to update them manually, we can focus on developing new things.
status.while-true-do.io
Please welcome our new service "status.while-true-do.io". The new monitoring software will take care of notifications and uptime monitoring of the services. To inform the users and administrators alike, we enabled mail and Telegram notifications. You may see some Telegram messages in our channel occasionally.
For now, we are monitoring only the core applications, but it is planned to monitor each and every exposed service, so we are getting a better picture of our uptime and can inform the community very fast.
Under the hood, the software statping is used, which provides lots of features for notifications and monitoring, but is easy to maintain and does not even require a database.
uptime.while-true-do.io
Do to some changes in the free plan of UptimeRobot, you are no longer able to use custom domains for the dashboards. For now, we just updated the link on apps.while-true-do.io. In May, we want to provide some redirects for the old domain, too.
blog.while-true-do.io
In March, Ghost 4.0 was released. This release made the built-in "subscription management" mandatory. In Europe and specially in Germany, this is an issue, since the blog administrator is saving GDPR data now.
Now, one month later, the theme maintainers are solving this problem with some custom code. This may be an option for the future. We are currently testing the options, and hopefully we can update the blog to Ghost 4.0 in May.
In addition, the new Telegram bot will update the channel, if a new article is published.
code.while-true-do.io
For the code server, we finally fixed the notification issue. You can now get notifications via mail, depending on your needs. Please have a look in the account settings to configure the notifications to your liking.
In addition, we configured the server to allow communications with the GitNex mobile app. You can now check repositories, notifications, pull requests and more on your phone or tablet. Push notifications via GitNex are working, too.
hub.while-true-do.io
The hub was updated to the current Nextcloud 20 maintenance release. We are not running on Nextcloud 21, since we want to test some more things beforehand. Hopefully, we can upgrade it in May.
Nevertheless, all apps are updated to the current stable versions. We also fixed a configuration issue for the birthday calendar, which is now working properly.
Lastly, we have disabled the Cookbook app, Radio app and Talk app. They were barely used and not needed for now.
Sub-Projects
Most of the work in April went into the Dresden OpenSource UserGroup. There is some progress for gerri.io, too.
DDOSUG
Meetups, Webinars and conference planning, that sums it up pretty much. The meetup in April was a huge success, and you can also review the talk on YouTube. In addition, the meetup from March was uploaded, too.
We also added a playlist to show our involvement in company webinars. Feel free to check out the YouTube channel.

In April, we were contacted from the German Red Hat team, too. On May 15th, we will be talking on a German conference "Ansible Anwendertreffen", which is a board of experts and professionals, using Ansible. We would like to see you there, too.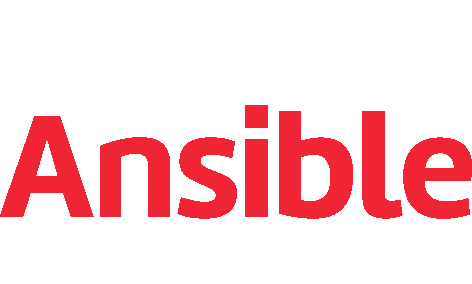 Furthermore, every new planned meetup will be promoted on LinkedIn and Twitter automatically, now.
gerri.io
Unfortunately, we were not able to do much here. We just want to ensure you, that there is currently some work in progress, which can be followed in the issue tracker for gerri.io.
Conclusion
April was very successful for the team. Working on a project like While True Do is a huge challenge, and we are constantly learning new things. The infrastructure and core services are basically settled and will be embedded in gerri.io. We are looking forward for more meetups, webinars, conferences and coding in the next months.