Gaming
Announcement - Steam Deck
On July the 16th, Valve announced a new console, which will be powered by Steam. The console comes in a handheld format and will be named "Steam Deck". The operating system (Steam OS) will be based on Arch Linux. Let's see what you can expect.
On July the 16th, Valve announced a new console, which will be powered by Steam. The console comes in a handheld format and will be named "Steam Deck". The operating system (Steam OS) will be based on Arch Linux. Let's see what you can expect.
Steam Deck
The Steam Deck® is a handheld format console, made to play games on steam. Sounds nice, huh? Having a closer look, it seems to be more like "a Nintendo Switch for all the geeks and nerds out there". So, exactly the thing I am interested in.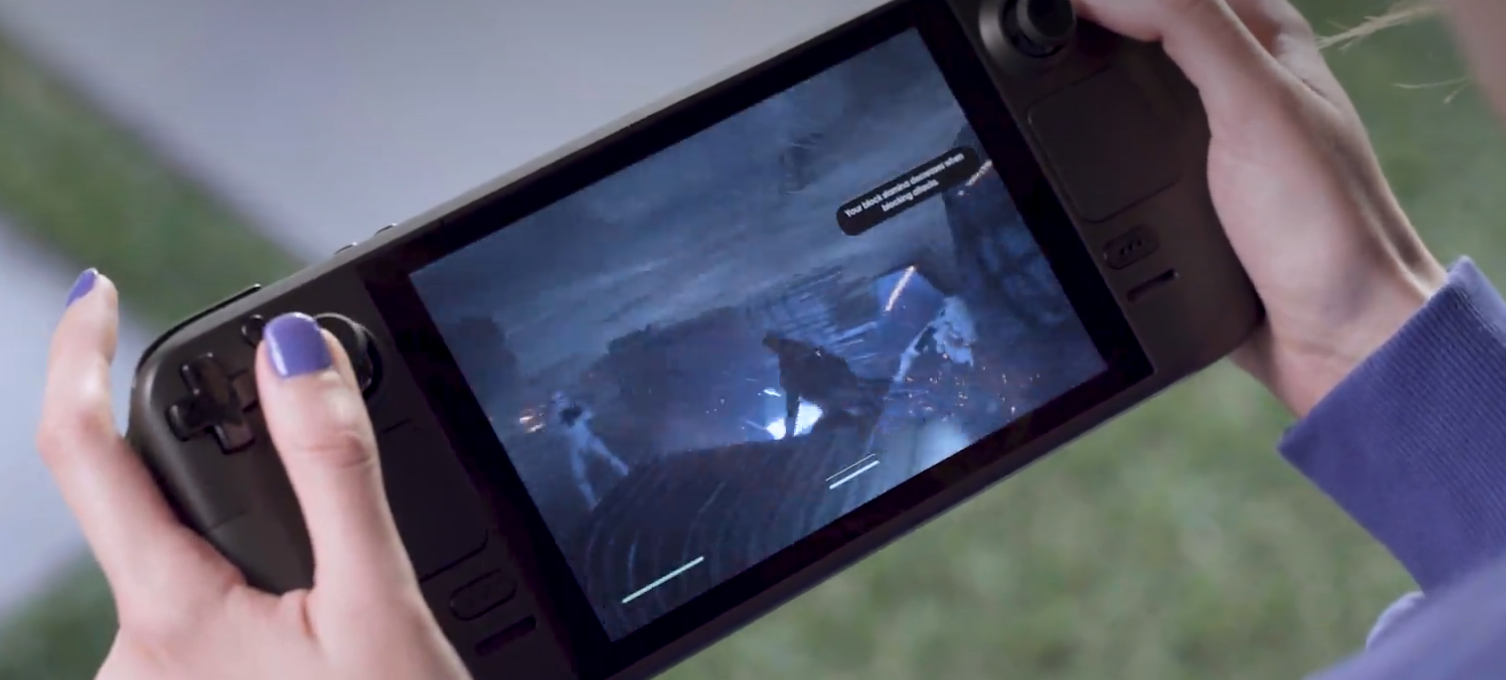 Input/Output
The hardware piece itself provides lots of input options like a 7" touchscreen, thumb sticks, different buttons and triggers and sensors. Let's see if all of these will be supported from other operating systems than Steam OS®.
A virtual keyboard will also be installed, but it is not known which keyboard will be used and if it is a piece of Open Source software.
Furthermore, you will have a SD card slot to add more storage to the console and a USB-C connector, which should support charging, connection to a USB-C display and Steam will add a docking station for the console (sold separately).
Specifications
The hardware in the console is based on an AMD Zen 2 APU and you will have 3 different options with different price tags.
All 3 models will have these specs in similar:
AMD APU
CPU: Zen 2 4c/8t, 2.4-3.5GHz
GPU: 8 RDNA 2 CUs, 1.0-1.6GHz
16 GB LPDDR5 RAM
The difference is mostly in the storage and some other tweaks or additions.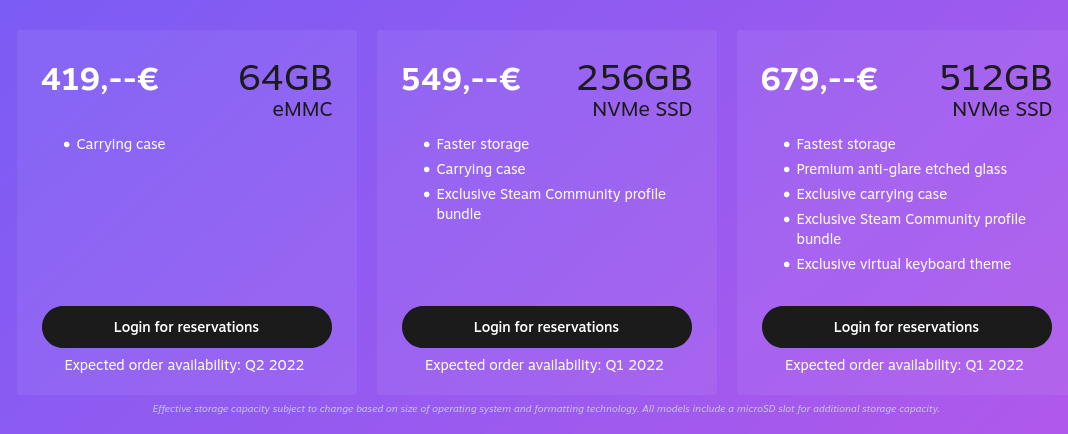 I am not really sure, if the "Premium anti-glare" glass will make a huge difference, but the storage improvements are at least worth to check out the mid-priced model.
64 GB eMMC (PCIe Gen 2 x1)
256 GB NVMe SSD (PCIe Gen 3 x4)
512 GB high-speed NVMe SSD (PCIe Gen 3 x4)
The overall specifications are pretty impressive for a handheld console and comparable to other consoles like the PlayStation 5. Nevertheless, we have to consider that the requirements for some games are often higher on the PC than on the console port.
You can find all specifications, measurements and some details here.
Steam OS
In 2013/2014, Valve® published Steam OS® and stated "Linux and open source are the future of gaming". In the same time, the Steam Machine® was announced, too. The Steam Machine® was a somewhat default PC, provided by different Vendors. The idea was to have an operating system and hardware ecosystem built around Steam®.
Steam OS® Version 1 and Version 2 were derived from Debian GNU/Linux and provided little to no improvements over installing Steam® directly on another Linux.
With the recent announcement of Steam Deck®, Steam OS® Version 3 will be based on Arch Linux, which is an interesting choice to me. Arch Linux is a rolling release Linux distribution with a very strong focus on being lightweight and flexible. That being said, it is not the most beginner-friendly distribution. On the other hand, you can expect a ton of documentation (in fact, one of the best Linux wikis) and very recent software packages.
For now, we only know, that you will also have the Plasma/KDE desktop installed and the Steam® software client. Hopefully, we will get more information over the next couple of months how it is intended to maintain updates, deliver drivers and more.

The idea seems to be the same as with previous Steam OS® versions in the past - bundle the Steam® software with some "known-to-work" packages and provide everything as a package to the customer. Most parts of the OS itself are open source, but the Steam® software client and some drivers are proprietary software.
Proton & Gaming on Linux
Having a handheld console, maintained by a major company, with Linux on pretty standard hardware (except input options) seems like a pretty damn nice idea for Gaming on Linux in general. But, that may not be entirely true.
As you may be aware, Steam is pushing the Proton framework to allow Vendors porting games and make them available on Linux. This framework is more or less an emulator/compatibility layer to allow games made for other platforms available on Steam OS. In fact, if I am making a game for Steam Deck, I may opt to "port it to proton" but not "port it to Linux".
Having a look at the Steam Deck website, this is also embraced from Valve with phrases like: "For Deck, we're vastly improving Proton's game compatibility and support for anti-cheat solutions by working directly with the vendors."
Yes, we may have more games playable on Linux, but I don't assume a massive increase in Linux native games. This does not mean, that I am having an issue with this. It's still a very nice improvement, and the Linux ecosystem is growing.
Docs & Links
There is not a ton of information at the web, but you can find some additional information over at the Steam websites. Additionally, I found some nice conversations and first impressions on YouTube, too.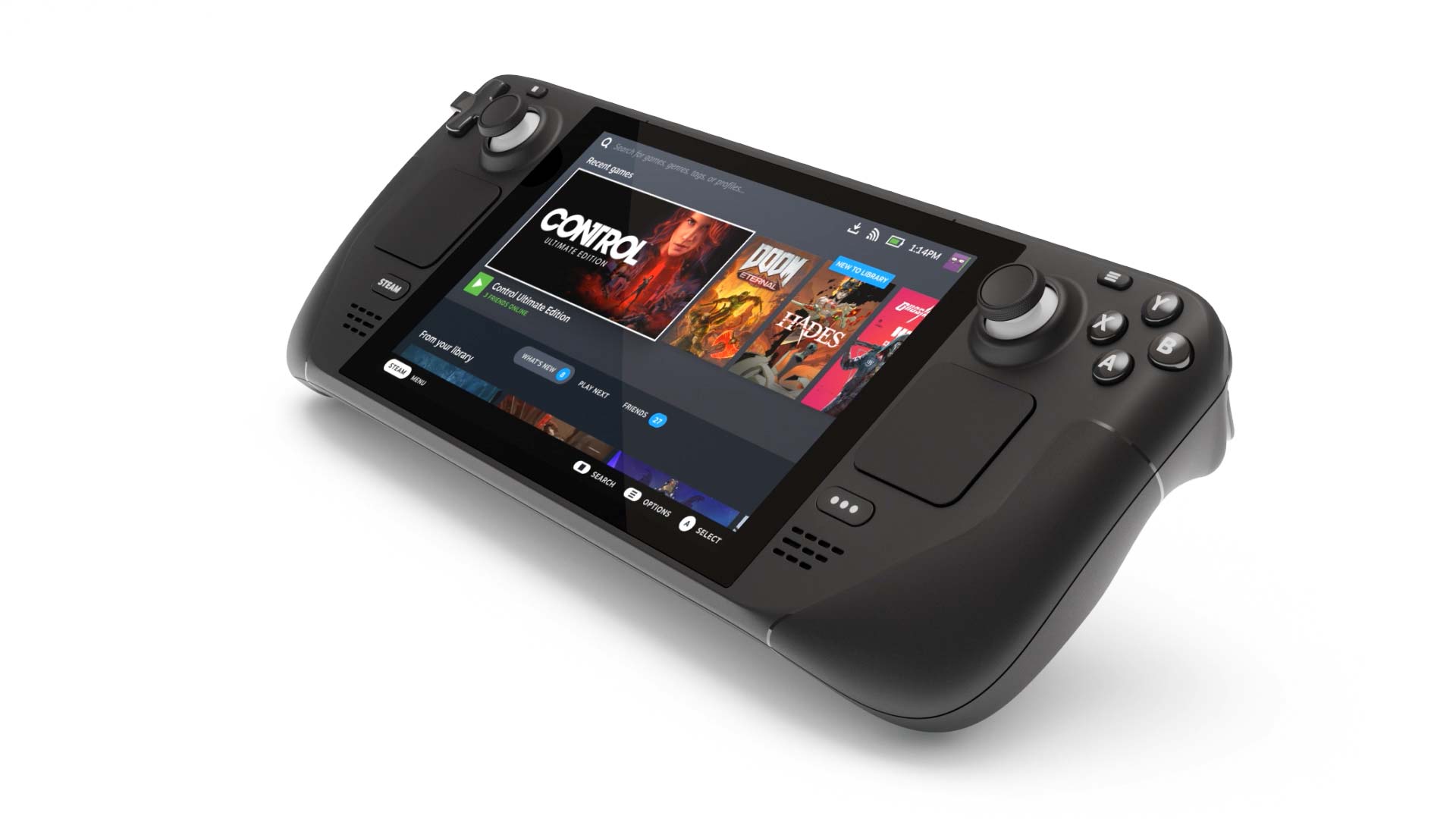 Conclusion
For me, the console is a very nice addition to Nintendo Switch, X-Box and Sony PlayStation. If it really works out and if we can see some awesome games on a handheld console in the near future - we will see.
I have opted to reserve such a machine and will give you a heads-up, as soon as I can get my hands on it. First: What can it do? Second: Can I install some other Linux on it, and will it work? ;)