Release
Release - Fedora 38
I am back to writing. And my first article should be about the brand new Fedora 38 release. What's new? What's hot? Let's have a look why this release is boring, but way too impressive to not write about it.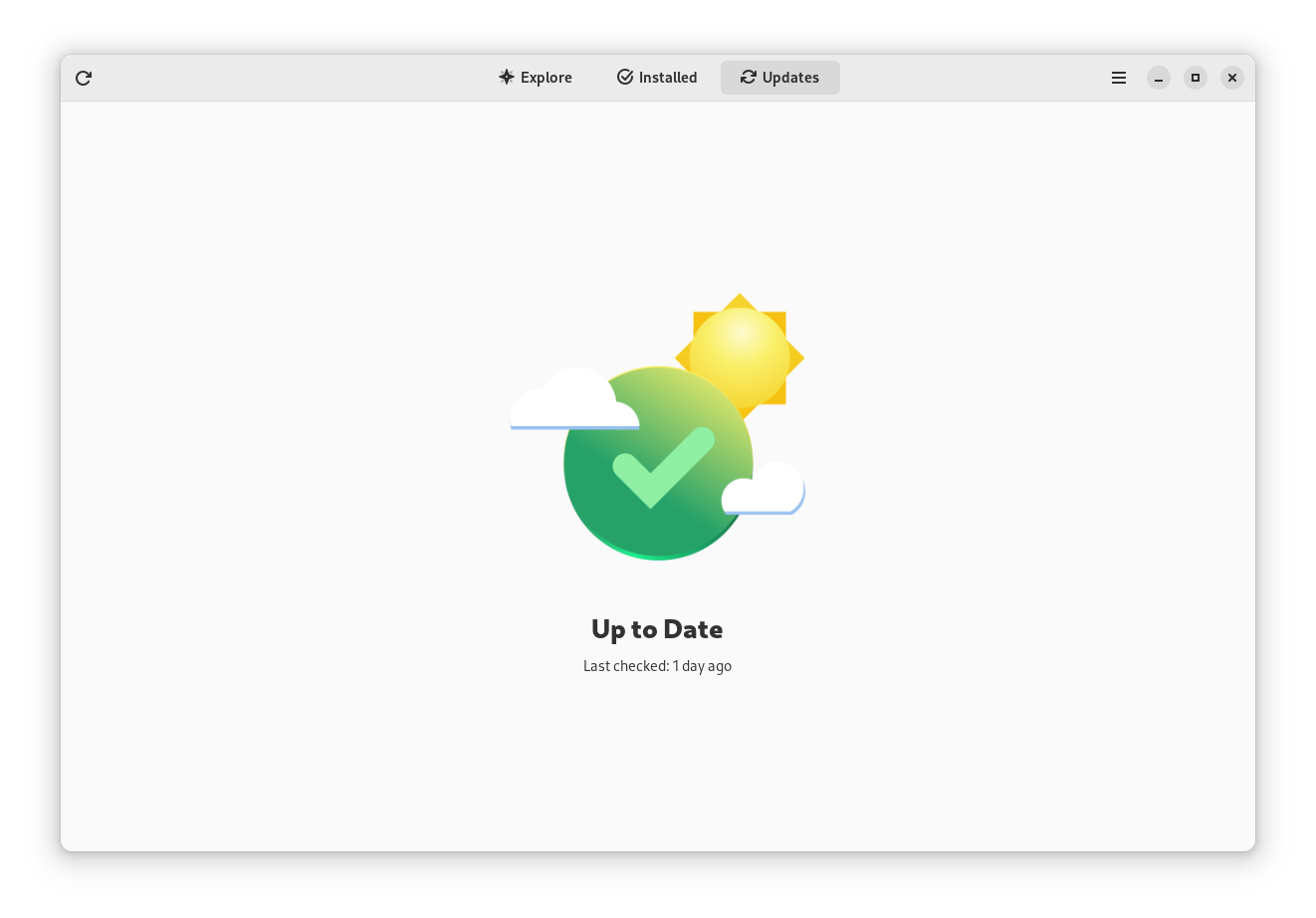 I am back to writing. And my first article should be about the brand new Fedora 38 release. What's new? What's hot? Let's have a look why this release is boring, but way too impressive to not write about it.
A new website
The first thing, you will recognize when going to getfedora.org and fedoraproject.org, is the new design. At the first glance, it looks a bit better and seems more "advertisement" oriented.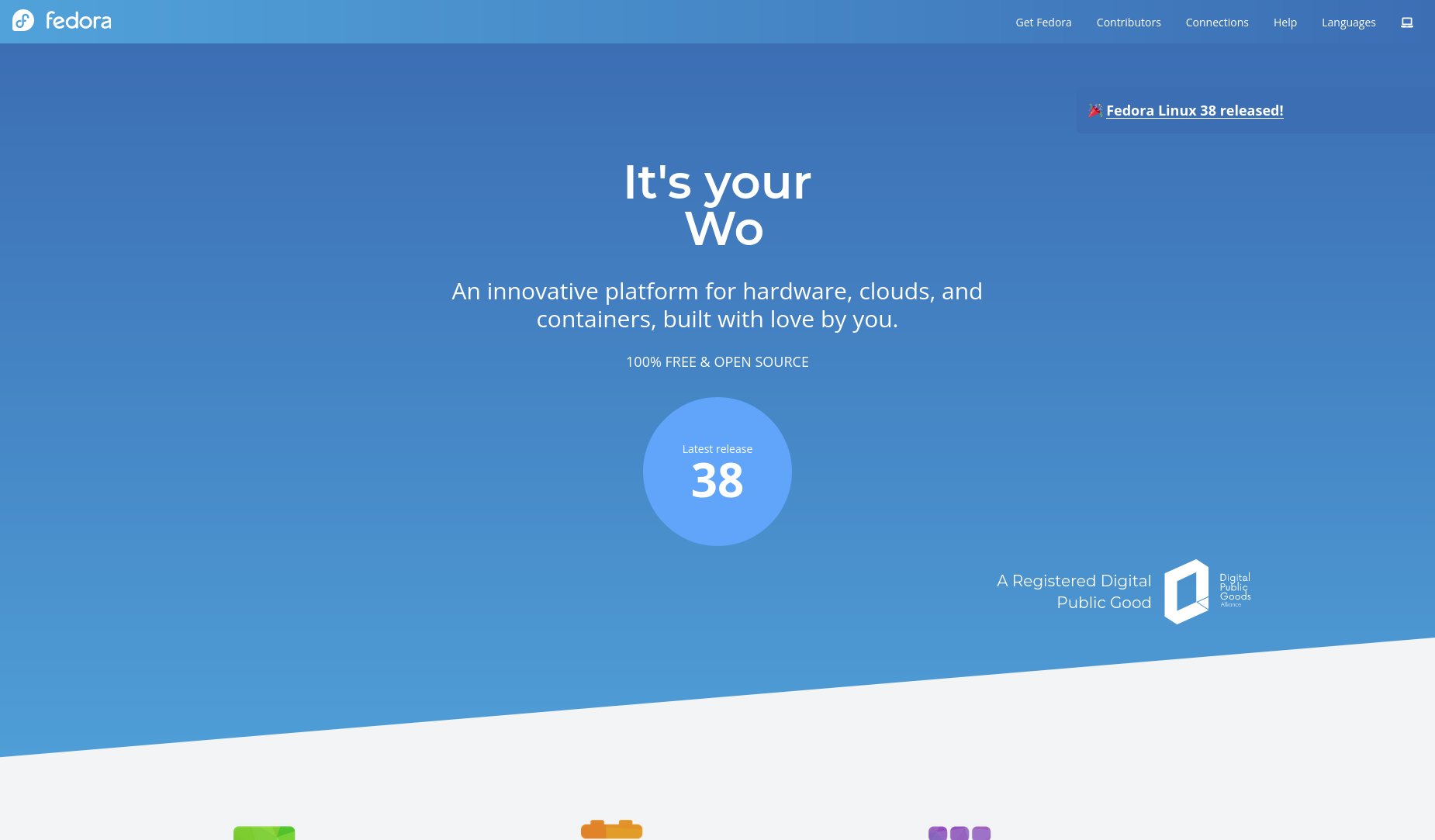 Giving it a closer look, you will find the new menus. These provide access to more content than before. You are looking for a specific spin or lab edition? It's easy now. Even the Fedora Mobility (Fedora + Phosh) initiative got a link to showcase, that Fedora on mobile phones is a thing.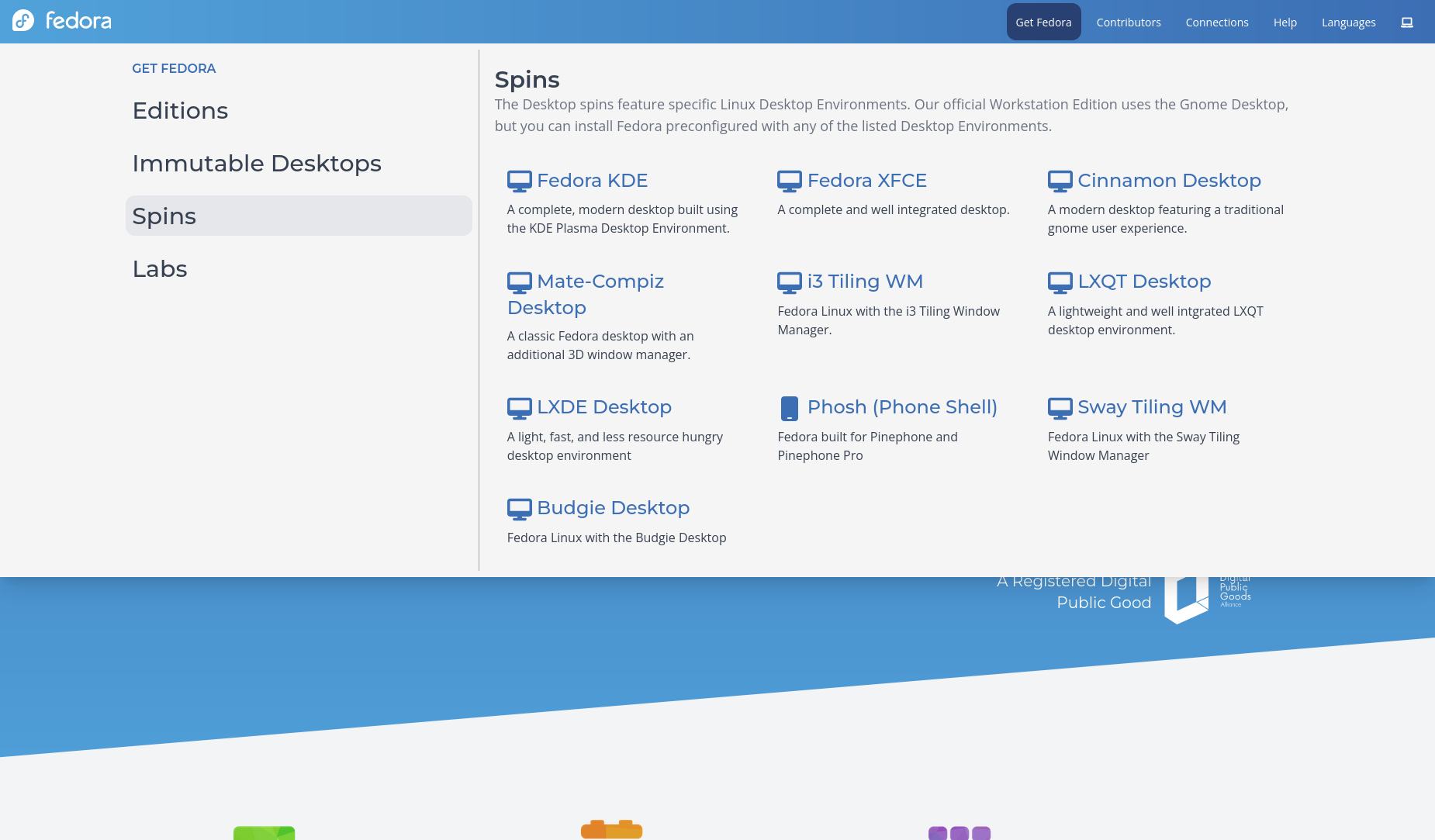 The different subpages are showcasing why you might consider Fedora Server or Fedora IoT.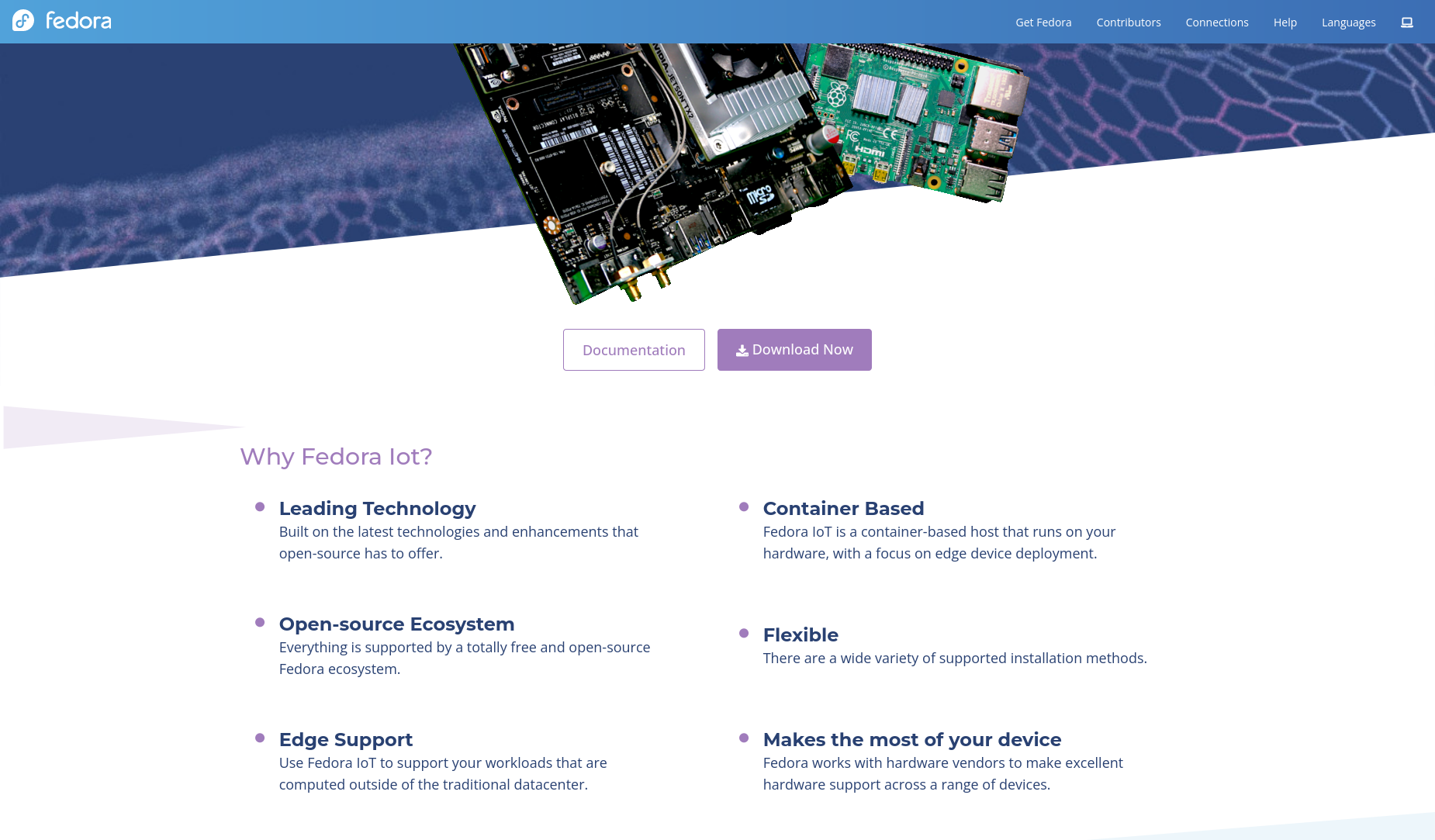 Pretty nice, to be honest. So, give it a try and let the Fedora people know, how you like it and what needs to be improved. For me, it's the sometimes very bulky font layout. Everything seems a tad too large for my taste.
But, enough of the presentation. Let's dig into the operating system changes.
Workstation changes
Fedora Workstation is the flagship of Fedora. The workstation is a desktop Linux derivate, which facilitates GNOME and some useful software. You will always get a super modern Linux experience. This is also true for Fedora 38.
GNOME 44
As always, you will be granted with a fresh version of GNOME. This time, the changes on the surface seem a bit smaller, but meaningful, nevertheless.
File chooser
The file chooser has gotten a grid view. So, every time you need to open or add a file to your application, you can choose from a grid of files, including some previews. This was overdue for a long time.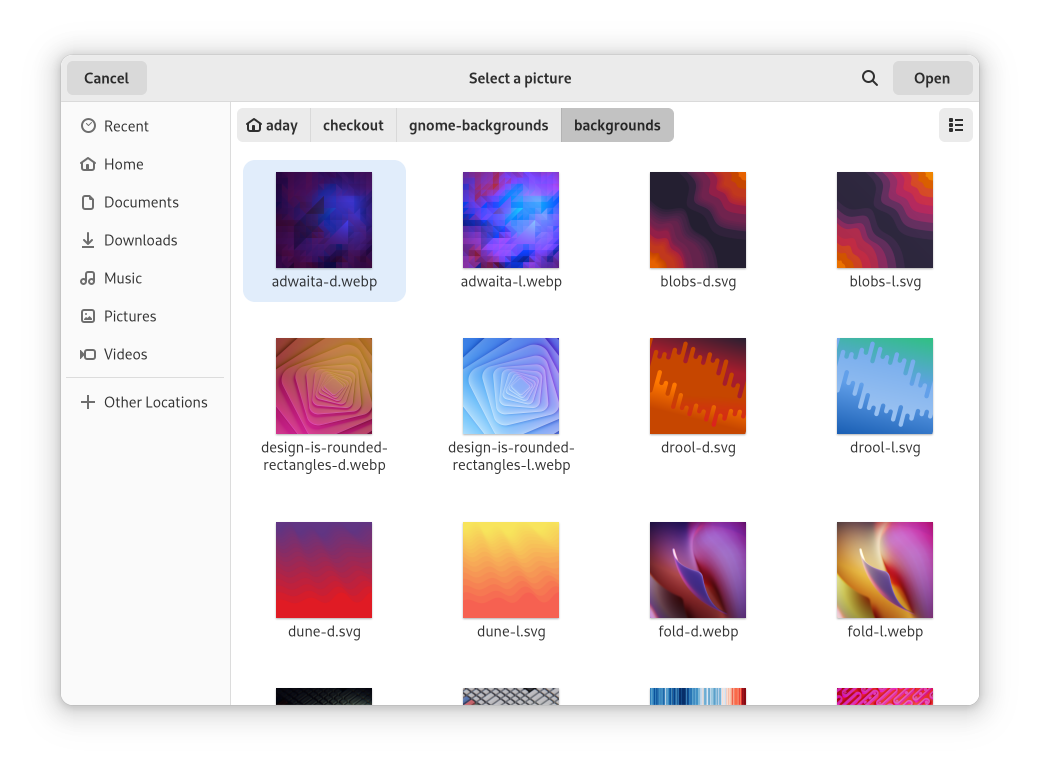 Quick Settings
The quick settings also got some love. You will get more information at a glance, and the Bluetooth menu has some options to select connected devices.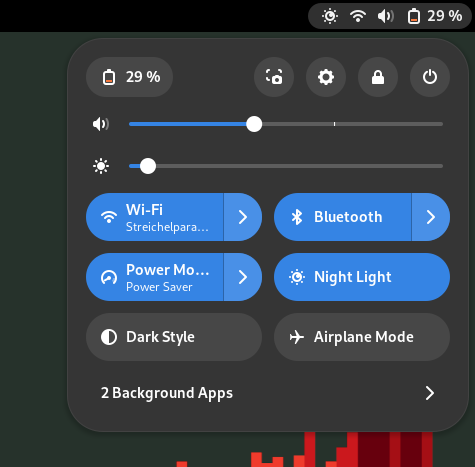 In addition, running Background apps are shown now. The implementation is very rudimentary, but is targeted to replace other background indicators in the future. Maybe the time is come to get rid of application notifiers in the top panel.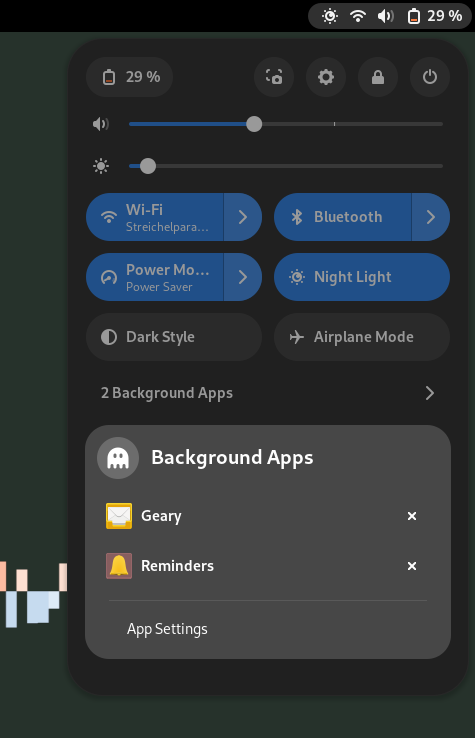 Settings
The GNOME Settings also seen some improvements. You can find new status information in the device security.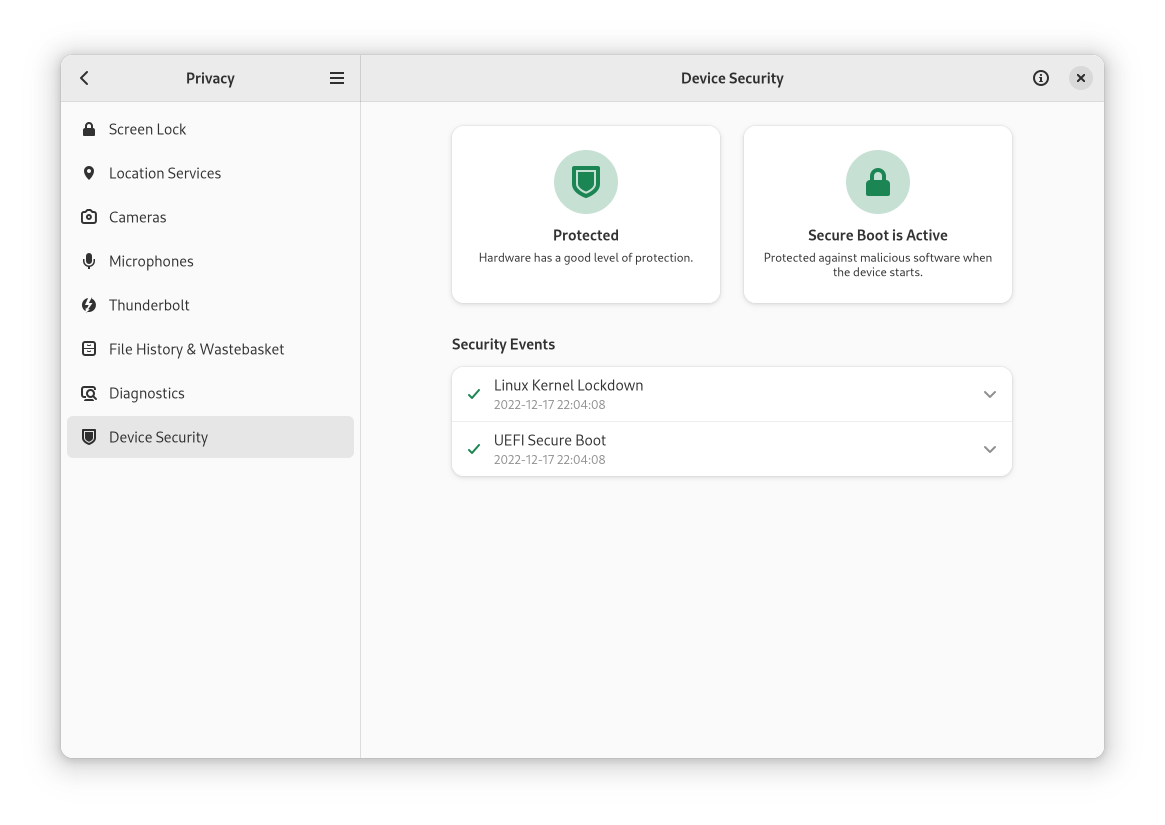 Also, you will find better indicators for mouse and touchpad settings.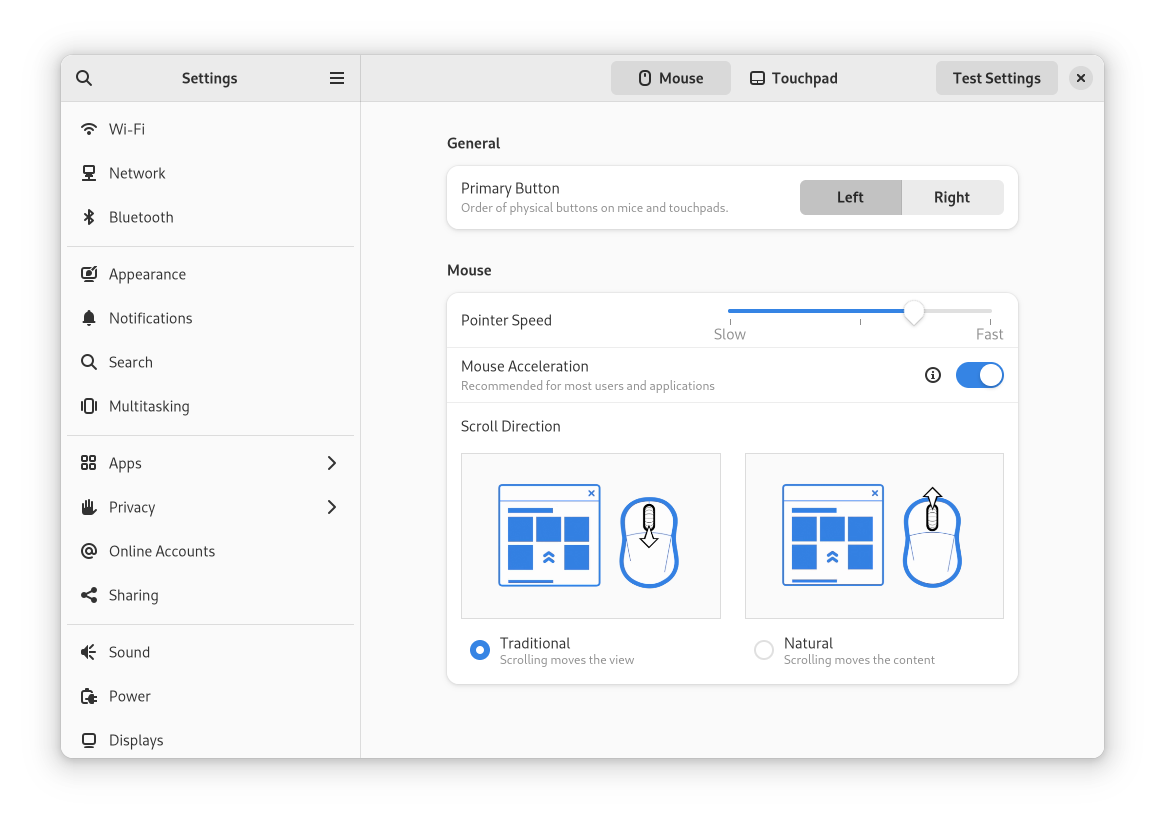 And, the Accessibility menu was improved, too.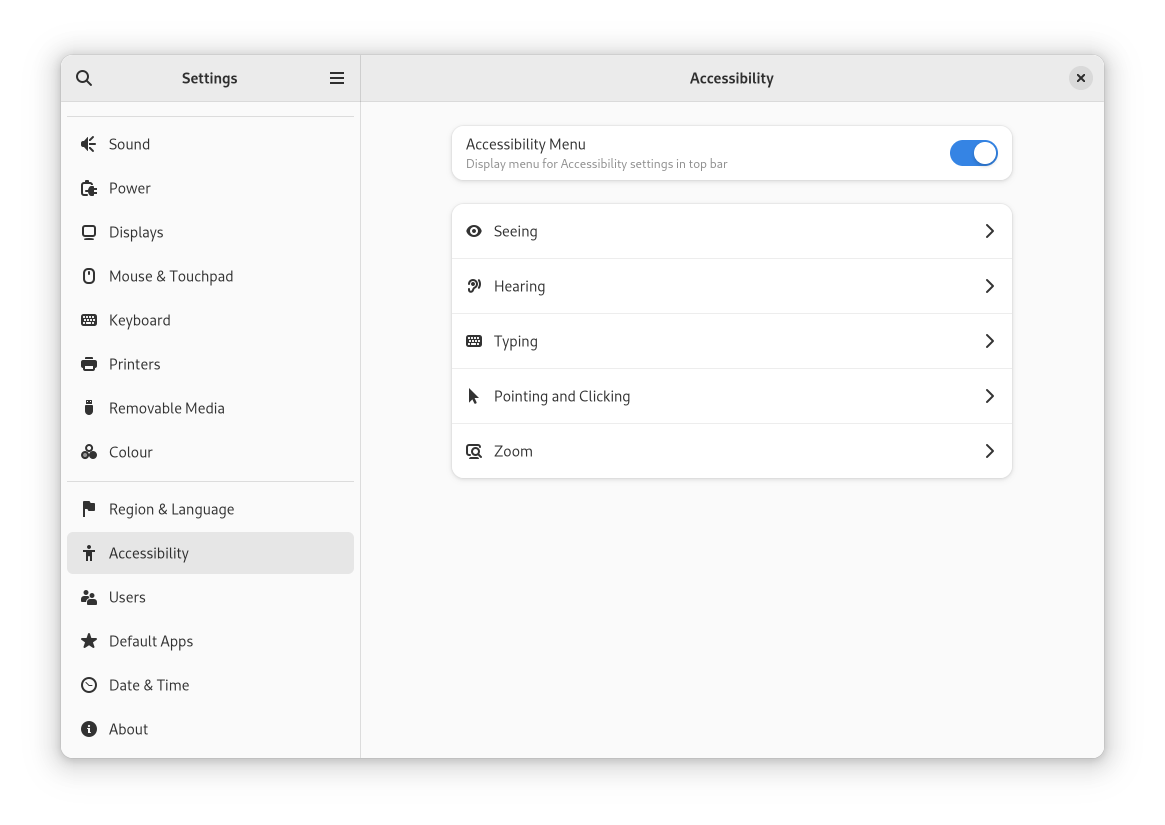 In addition, basically every core app in GNOME ecosystem has seen minor improvements.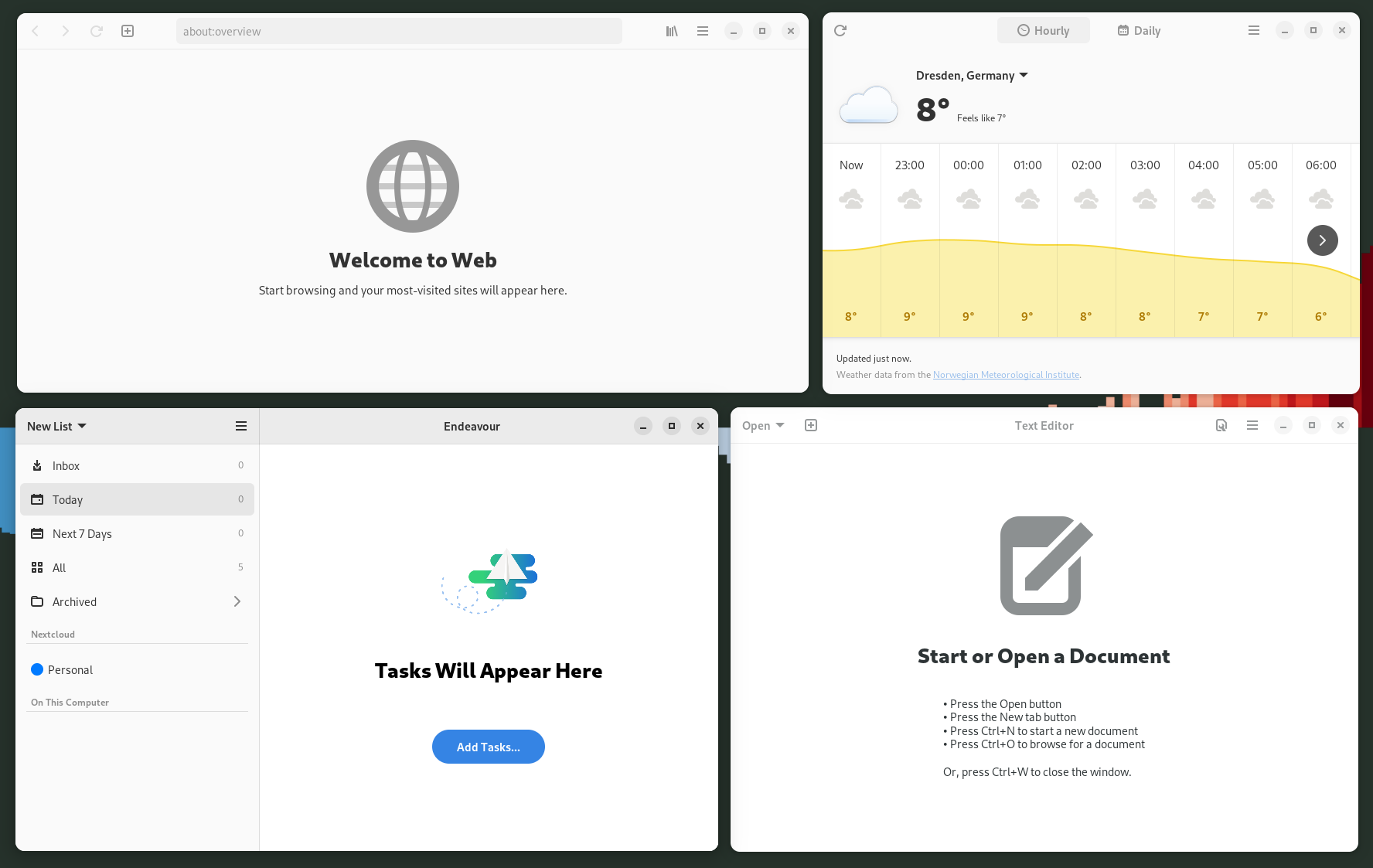 Third Party Repositories
Do you remember, that Fedora introduced certain 3rd party repositories, which can be chosen in the initial setup dialog? Well, one of them was flathub.org. Unfortunately, the available repository was very limited and the implementation was somewhat bulky, too.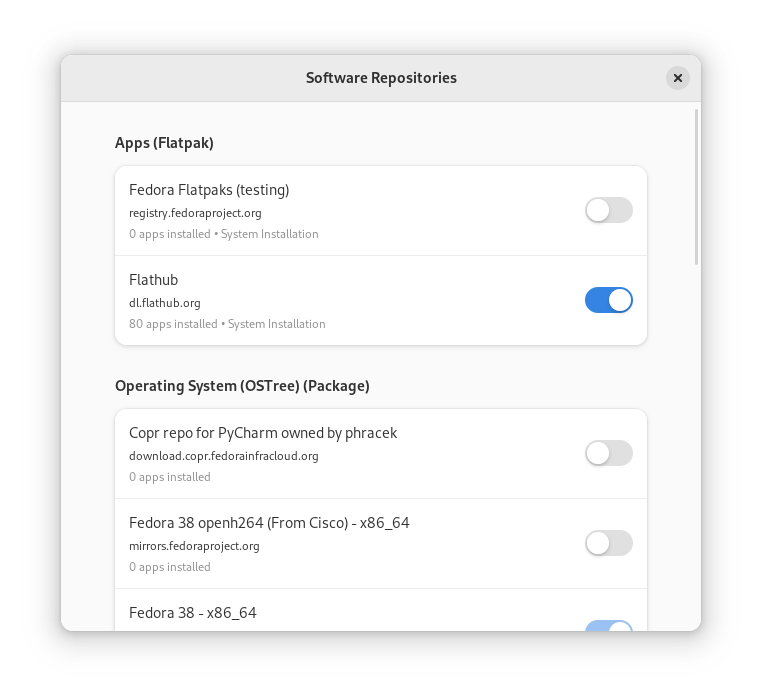 Well, things can change. Now, we can enable Flathub in the menu and get access to all the goodies of flathub.org. Well done!
In a video
DJ Ware is one of the first YouTubers giving a comprehensive overview of the Fedora Workstation changes. Give it a shot, if you like.
Server changes
You might not consider Fedora Server as an option for your production deployments, but I can assure you, it is stunning. No other distribution provides this amount of up-to-date software.
Cockpit
Cockpit is installed in all Fedora Server installations and provides a graphical interface for remote server management. The installed version 290 provides integrations for Podman, KVM, SELinux and much more.

You can start and enable the service via:
sudo systemctl enable --now cockpit.socket
Afterward, you can point your browser to https://IP_ADDRESS:9090 and log in with your desired credentials.
More
In addition, you will get updated versions of:
General Changes
But wait, there is even more, that is more on the "in general updated" side.
Linux Kernel 6.2 (which improved my AlderLake experience a lot)
first iteration for the unified kernel change
GCC 13
Golang 1.20
LLVM 16
Ruby 3.2
TeXLive2022
Spins
As stated above, Spins are now easier to discover. But, we also got some new Spins.
Fedora Budgie
Finally, we got a Budgie spin. If you loved the Solus distribution for its desktop experience, you can get the same in Fedora now.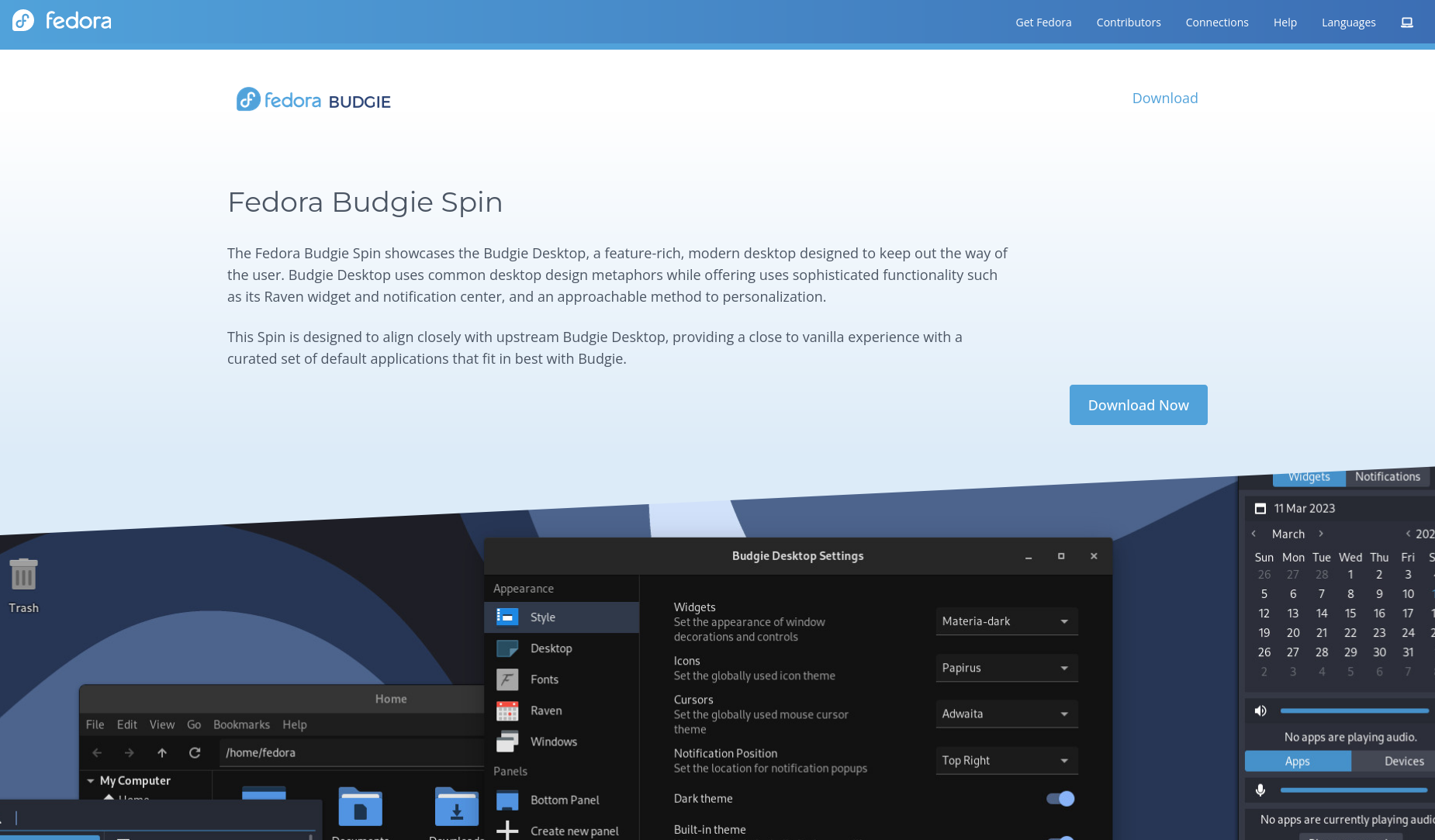 Sway Spin
If you are more into tiling window managers, you might want to give Sway a try.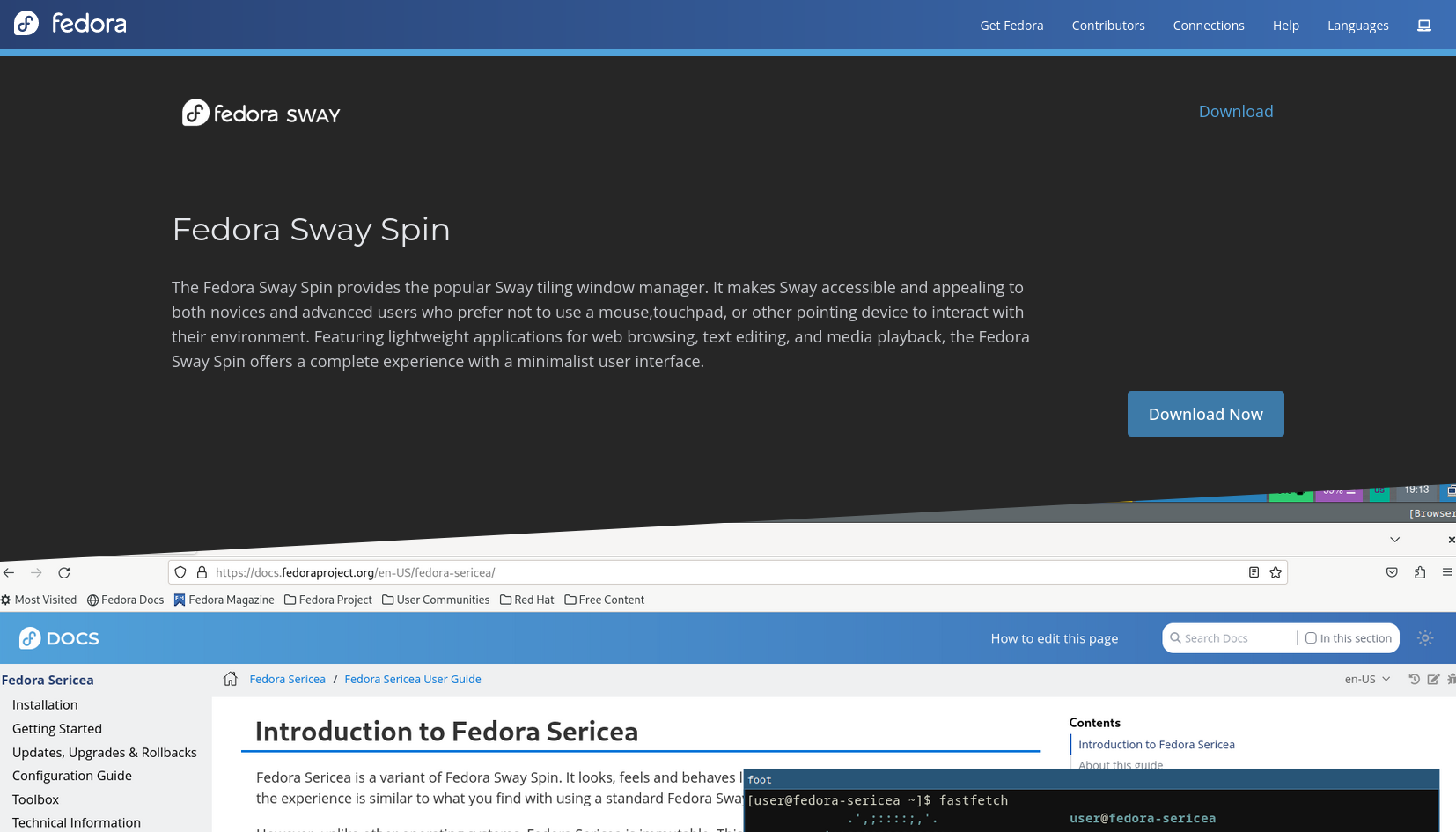 Fedora Phosh
The Fedora Mobility SIG put some work into Fedora on mobile devices. I am thrilled to see it running on a Pinephone, but will need to order one, first. :-p
Other
Other Spins also got some love and updates.
Docs & Links
Well, there is already a lot of documentation and reading available.

Conclusion
Overall, I really like all the minor changes here and there. It does not feel like the big bang, but more like a continuous stream of improvements. The upgrade went well for me ... one might say, almost boring.
What about you? Have you already upgraded? Do you plan to? Or, are you switching from another distribution? I would love to get your experience!