Hardware
Release - Raspberry Pi 5
Two days ago (28th September 2023), the Raspberry Pi foundation announced the new Raspberry Pi 5. The device should feature double the speed with the new RP1 chip and will be available in for pre-order right now.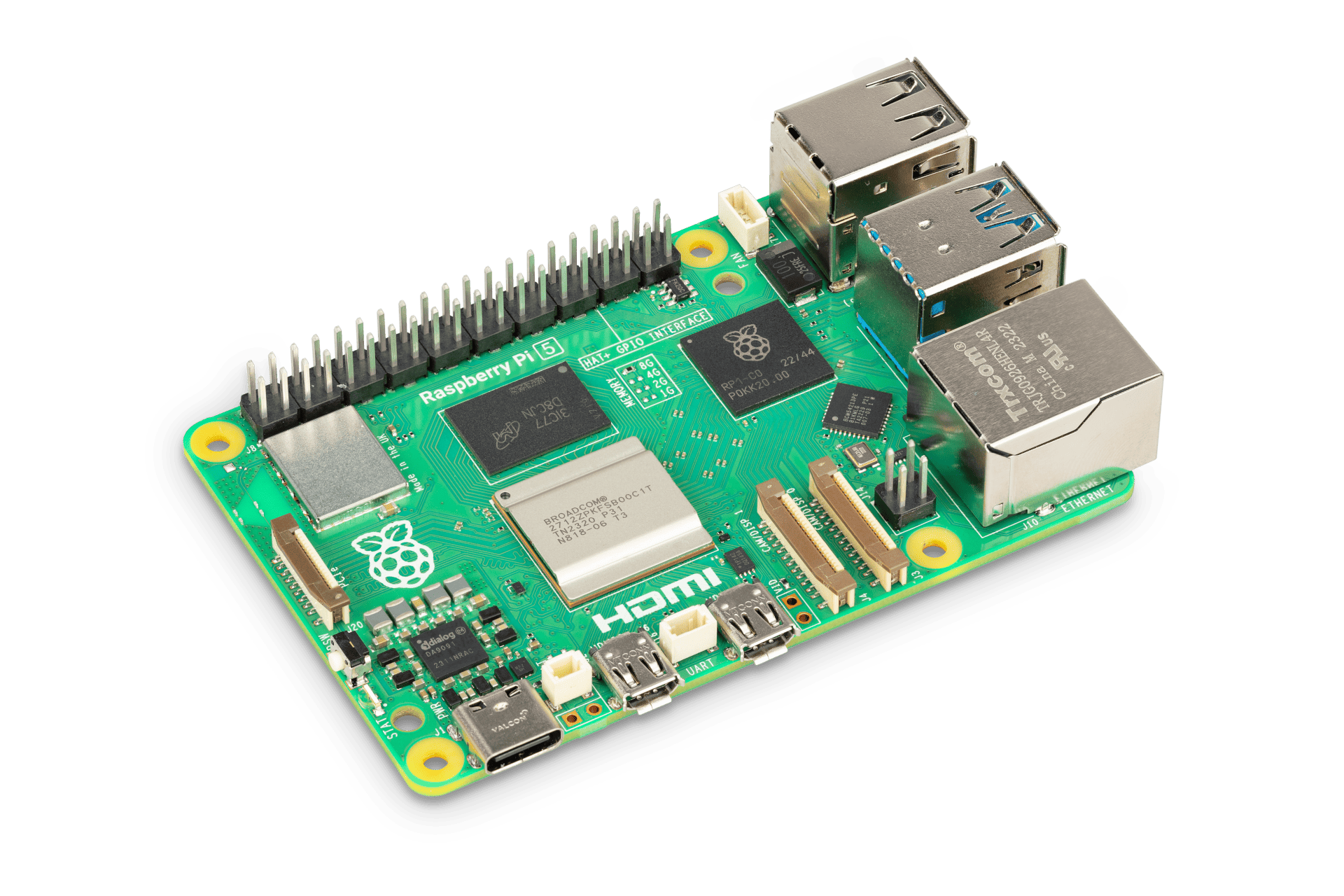 Two days ago (28th September 2023), the Raspberry Pi foundation announced the new Raspberry Pi 5. The device should feature double the speed with the new RP1 chip and will be available in for pre-order right now.
Let's take a look at the specs and other changes that might come in handy for future projects.
Tech Specs
I assume the first thing that comes to your mind, when talking about new hardware, is about CPU, memory and connectors. The new Raspberry Pi 5 promises to double the performance compared to the Raspberry Pi 4.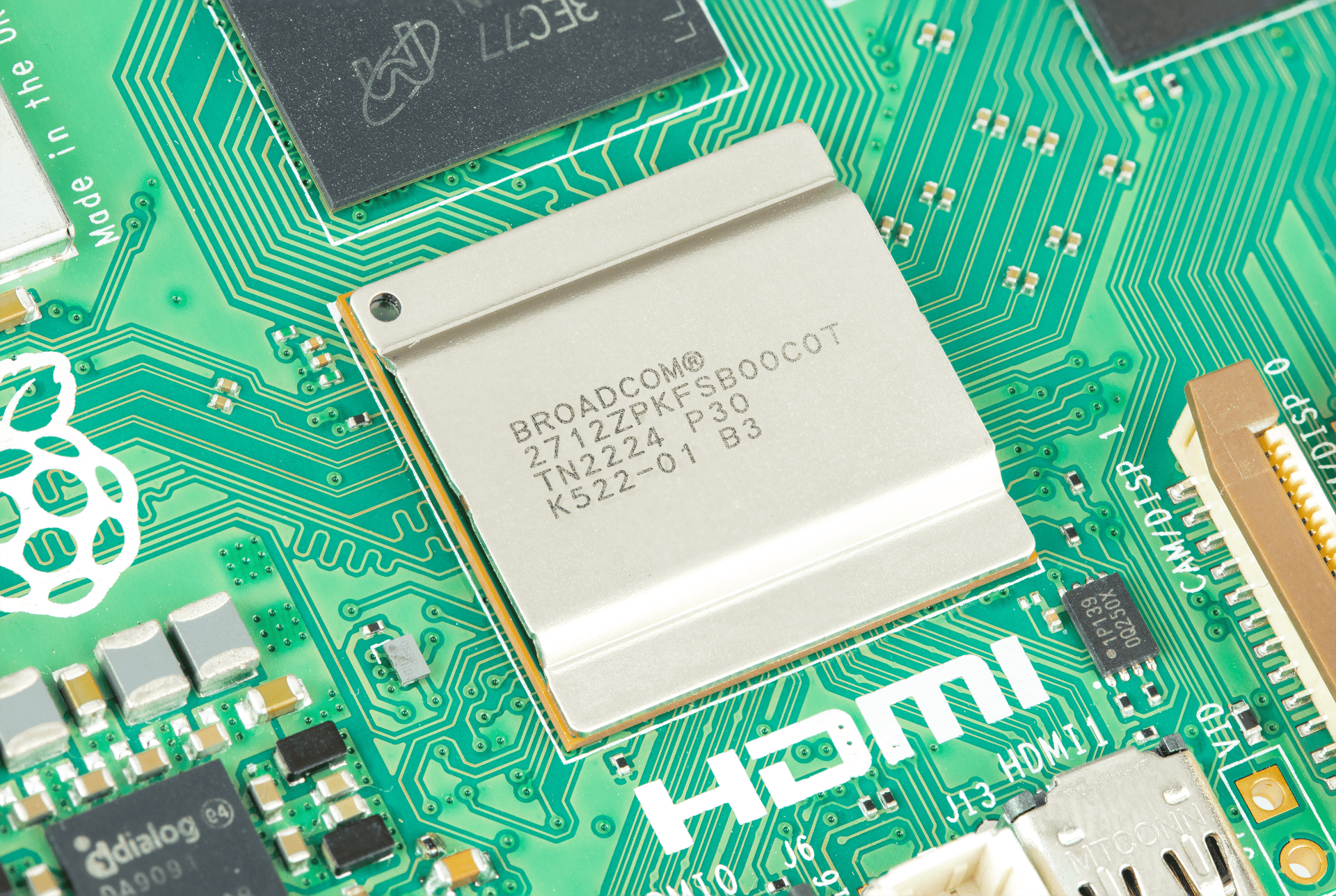 The computing specs are looking promising:
CPU: Broadcom BCM2712 2.4GHz quad-core 64-bit Arm Cortex-A76 CPU, with cryptography extensions, 512KB per-core L2 caches and a 2MB shared L3 cache
LPDDR4X-4267 SDRAM (4GB and 8GB SKUs available at launch)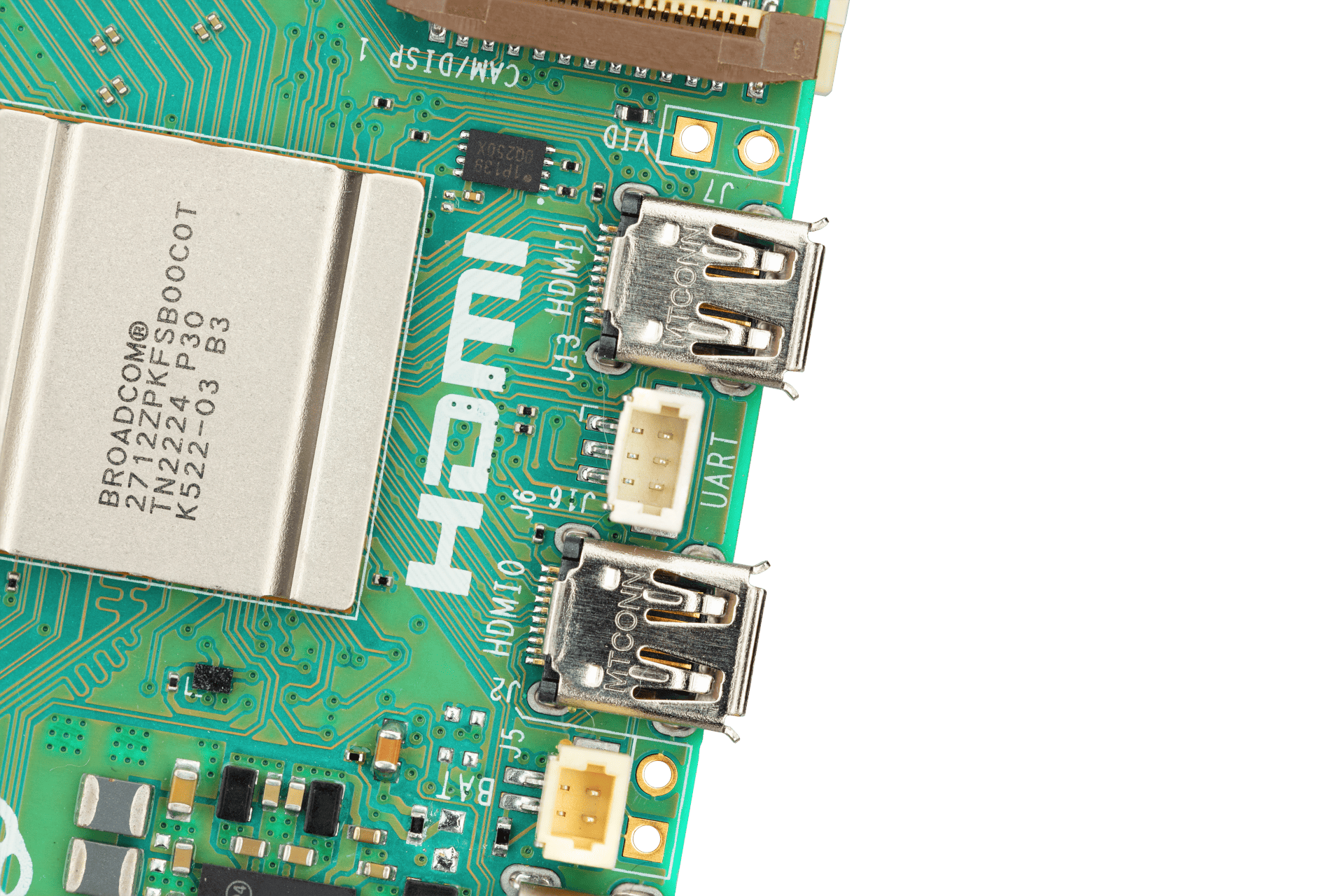 Compared to the Pi 4, this is a 3 generations newer CPU. This bare computing power is supported by a new graphics unit.
VideoCore VII GPU, supporting OpenGL ES 3.1, Vulkan 1.2
Dual 4Kp60 HDMI® display output with HDR support
4Kp60 HEVC decoder
This is still not a gaming GPU, but capable to drive two 4k displays and render 4k videos.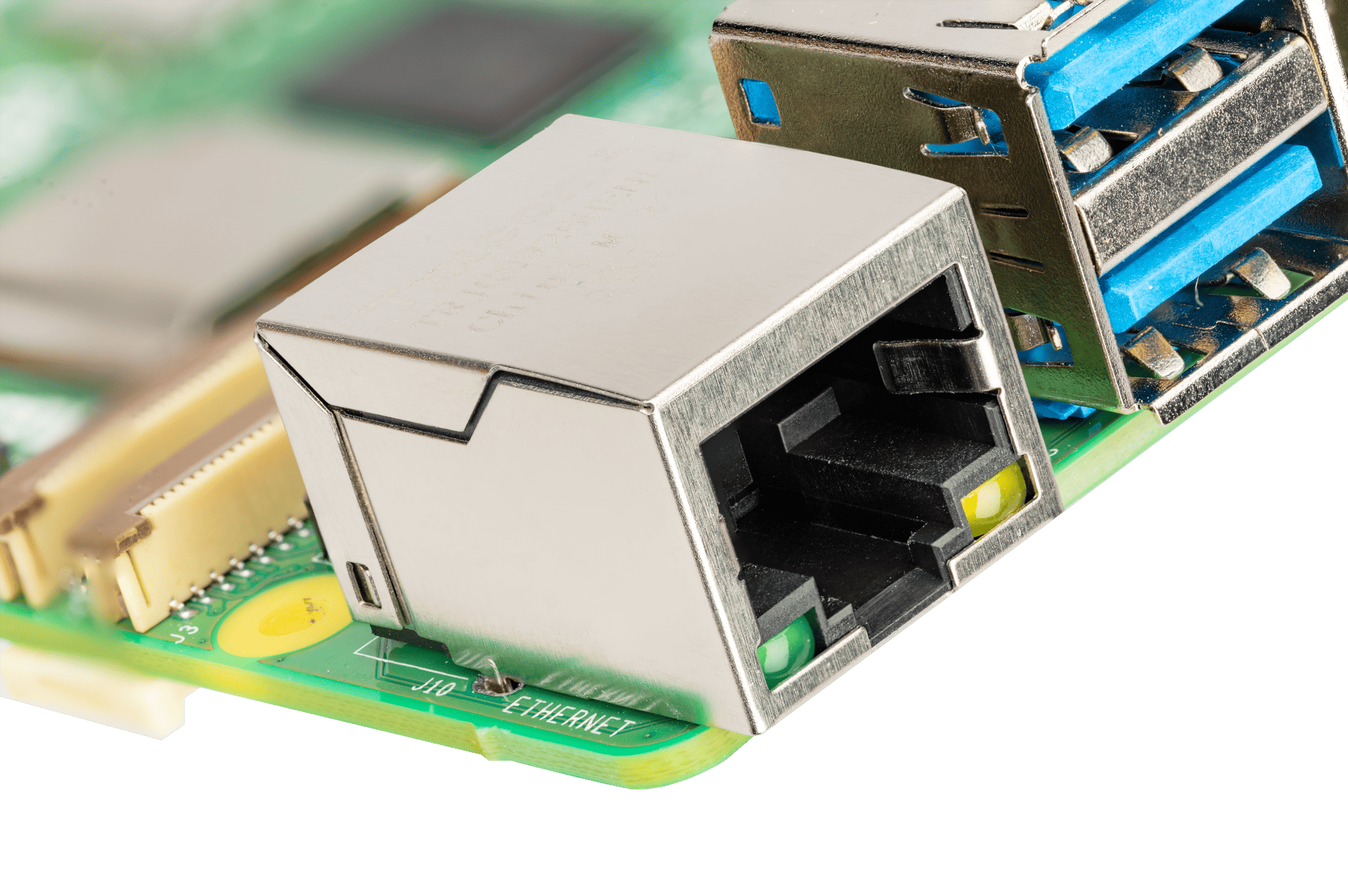 Furthermore, we will get a lot of connectors:
2 × USB 3.0 ports, supporting simultaneous 5Gbps operation
2 × USB 2.0 ports
Gigabit Ethernet, with PoE+ support (requires separate PoE+ HAT)
2 × 4-lane MIPI camera/display transceivers
PCIe 2.0 x1 interface for fast peripherals (requires separate M.2 HAT or other adapter)
5V/5A DC power via USB-C, with Power Delivery support
Raspberry Pi standard 40-pin header
The connectors and I/O capabilities will be supported by a custom chip, the RP1 southbridge. It promises to deliver faster connections and transfer speeds for USB data, network and more.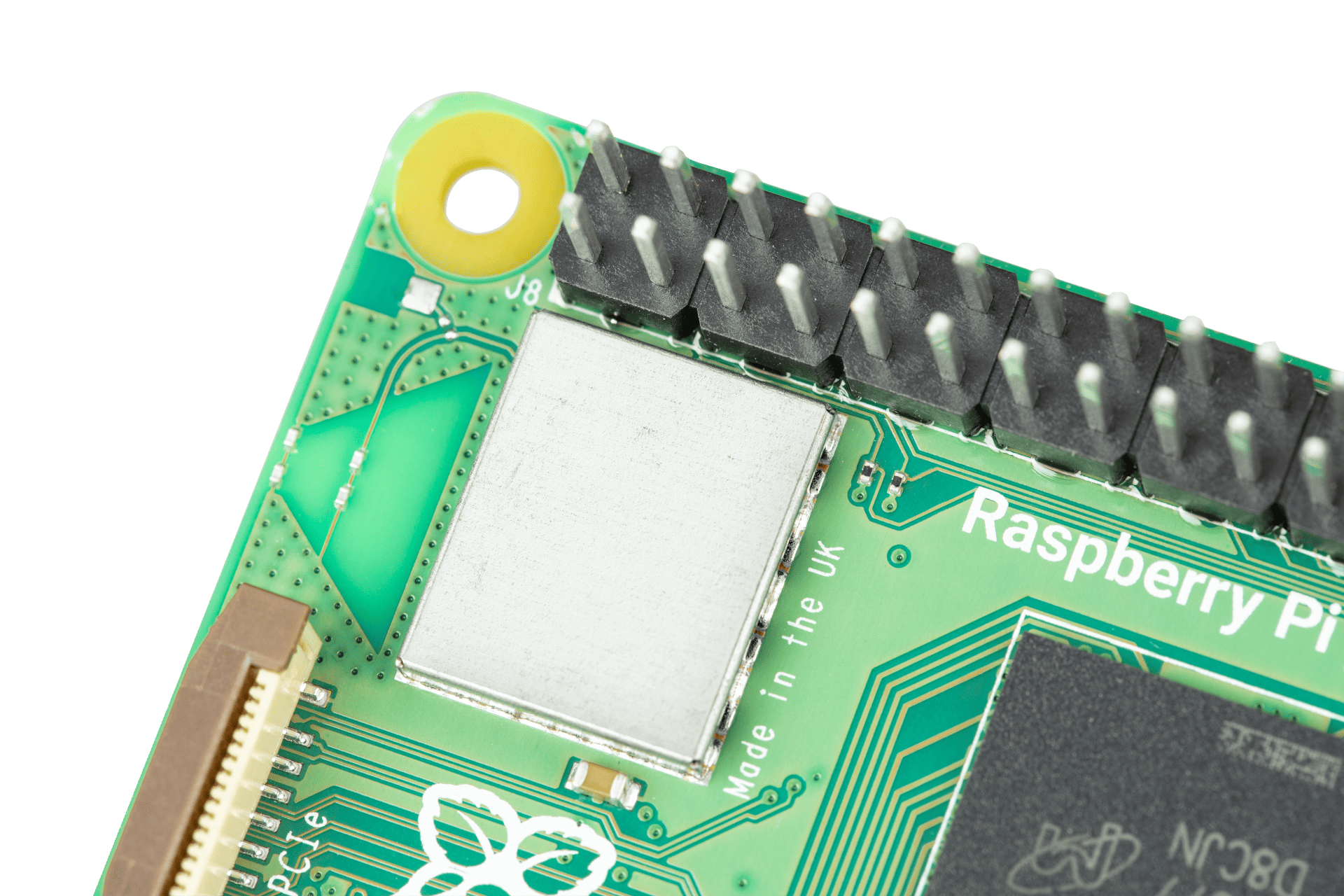 Also, we will get some improvements in the wireless connections.
Dual-band 802.11ac Wi-Fi®
Bluetooth 5.0 / Bluetooth Low Energy (BLE)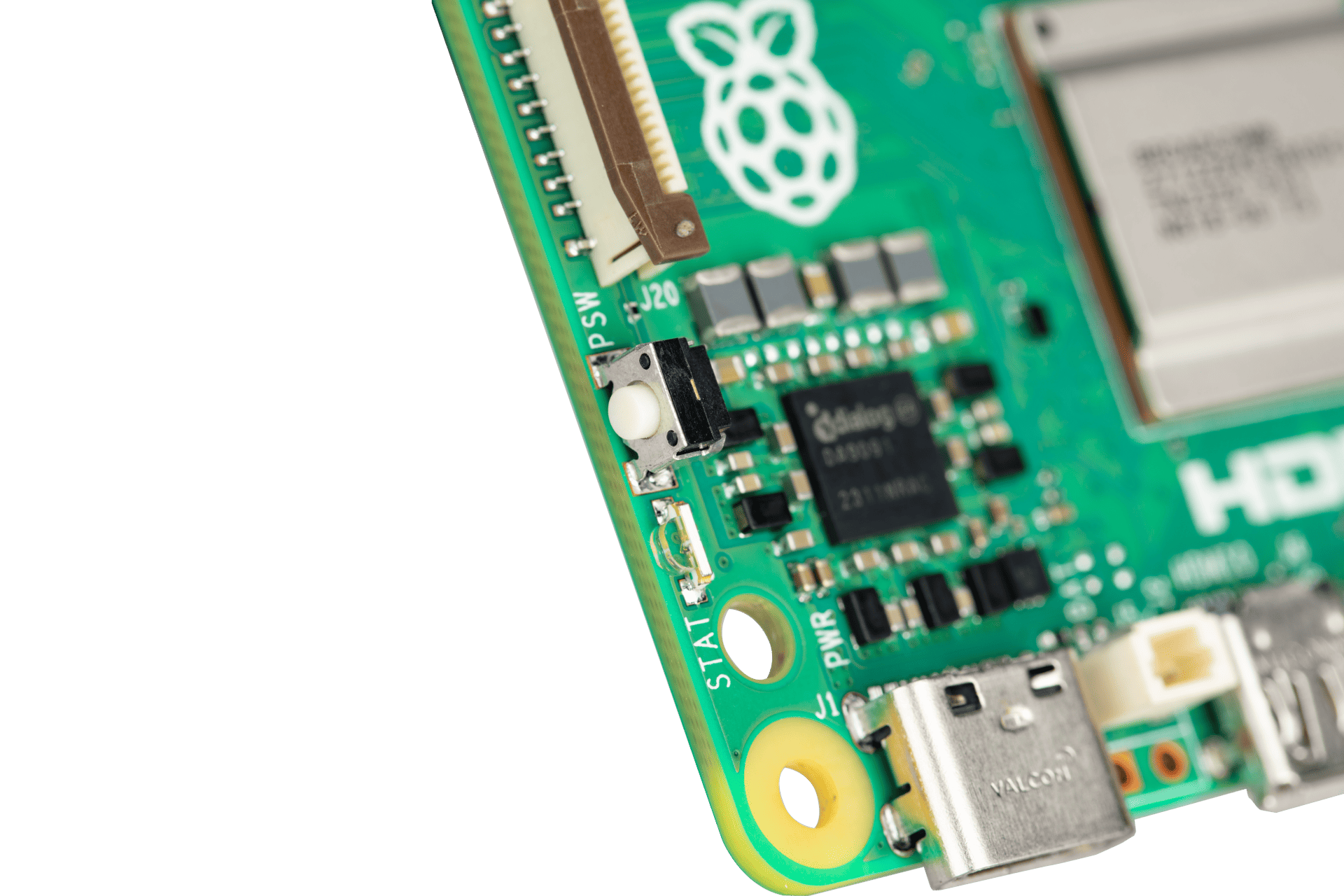 Lastly, we will get a power button and a Real-time clock!
Real-time clock (RTC), powered from external battery
Power button
Looks pretty promising on paper. I am thrilled for the first benchmarks and real-world performance reports. I am also eager to see how the SD-Card will limit the available performance.
You can find the detailed spec sheets and a mechanical drawing for download on raspeberrypi.com.
Accessories
The new board also features some new accessories. Yes, the battery for RTC is one of these accessories, but there is more.
The new case comes with some most wanted heat management. It will include a fan, that can be thermal controlled with a 4-pin connector. Finally, we will have some cool Pies without permanent noise.
In addition, you can buy a new active fan that can be mounted to the Pi and uses the same 4-pin connector as the case fan.
We will also get an M.2 hat, that is connected with a single-lane PCI Express 2.0 interface. Finally, we can connect NVMe drives and other M.2 peripherals to the Pi.
Operating System(s)
When it comes to the operating system, information is rare. There seems to be an update in the pipeline for a Debian Bookworm based Raspberry Pi OS, but I wasn't able to find some details. The only thing that is known for sure, it incorporates numerous enhancements, notably the transition from X11 to the Wayfire Wayland compositor on Raspberry Pi 4 and 5.
Raspberry Pi OS will launch in mid-October, and will be the only supported first-party operating system for Raspberry Pi 5
When it comes to third party support, for example Fedora IoT, we might face some issues, since the new chip design is somewhat unknown. On the other hand, the new VideoCore II GPU is supported via Mesa, which might be beneficial for mainstream support.
Availability
The Raspberry Pi 5 should be available for pre-order in some Raspberry Pi Partner Shops already. The first shipments are expected for the end of October. The pricing is promised to be something about $60-80, plus taxes.
You can already find them in some shops in Europe.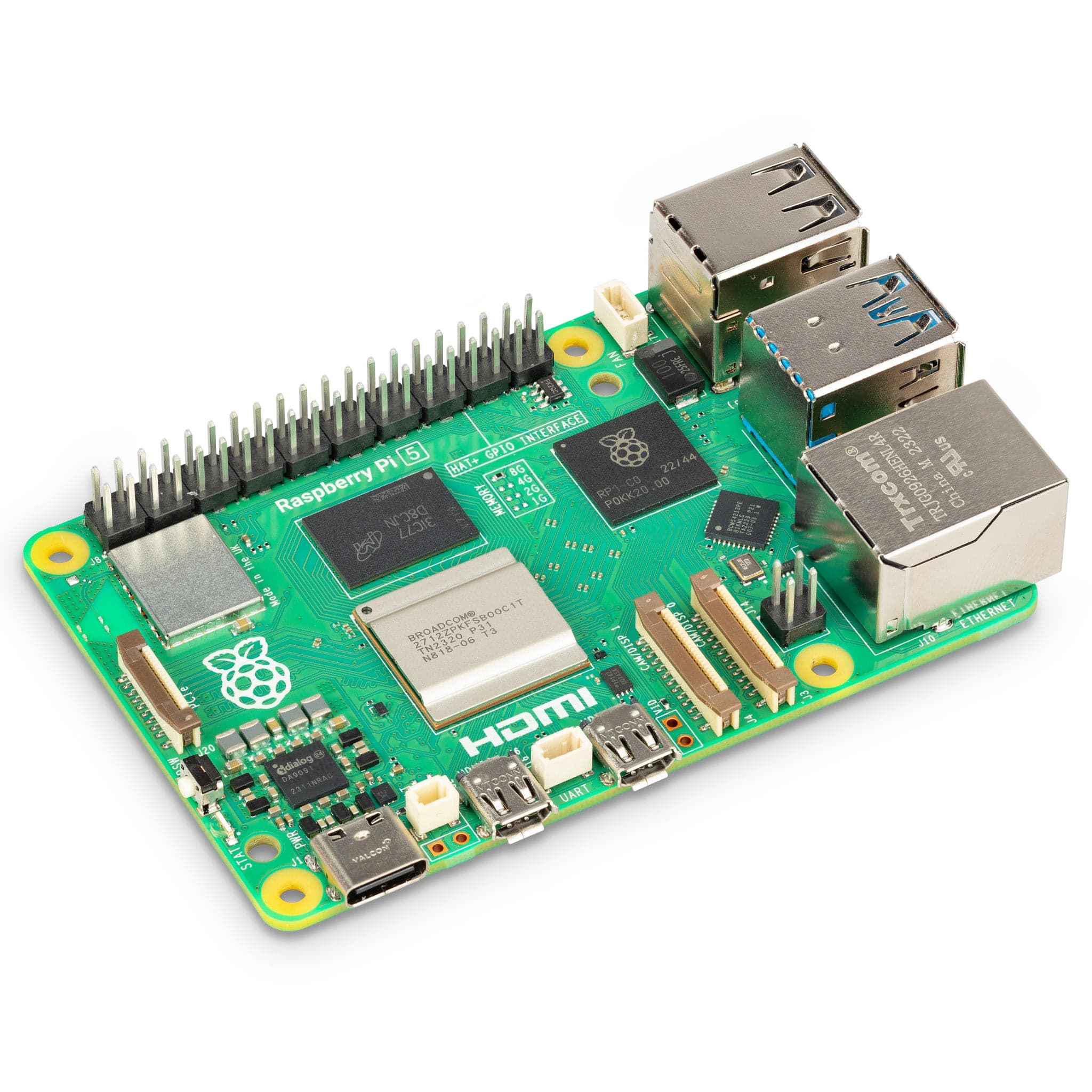 Docs & Links
Below, you can find some additional information about the Raspberry Pi 5 and articles on my blog about Raspberry use cases. Other websites also reported on the new Pi.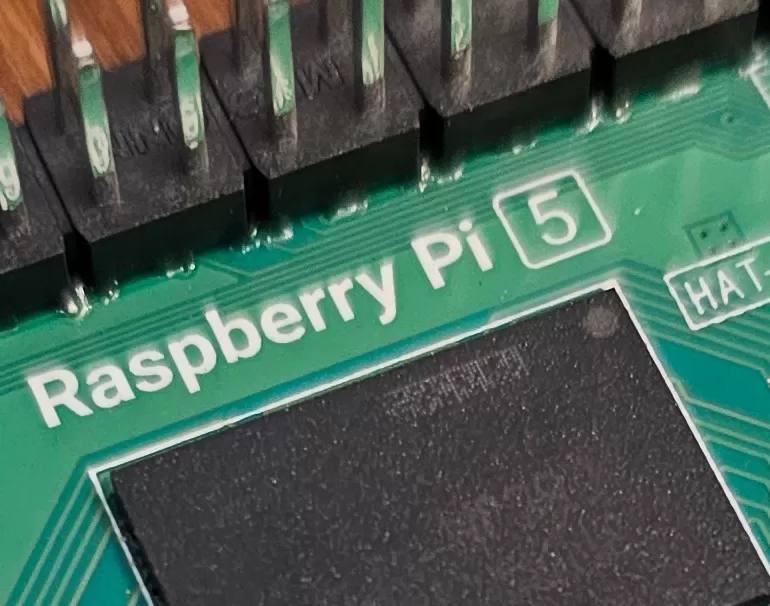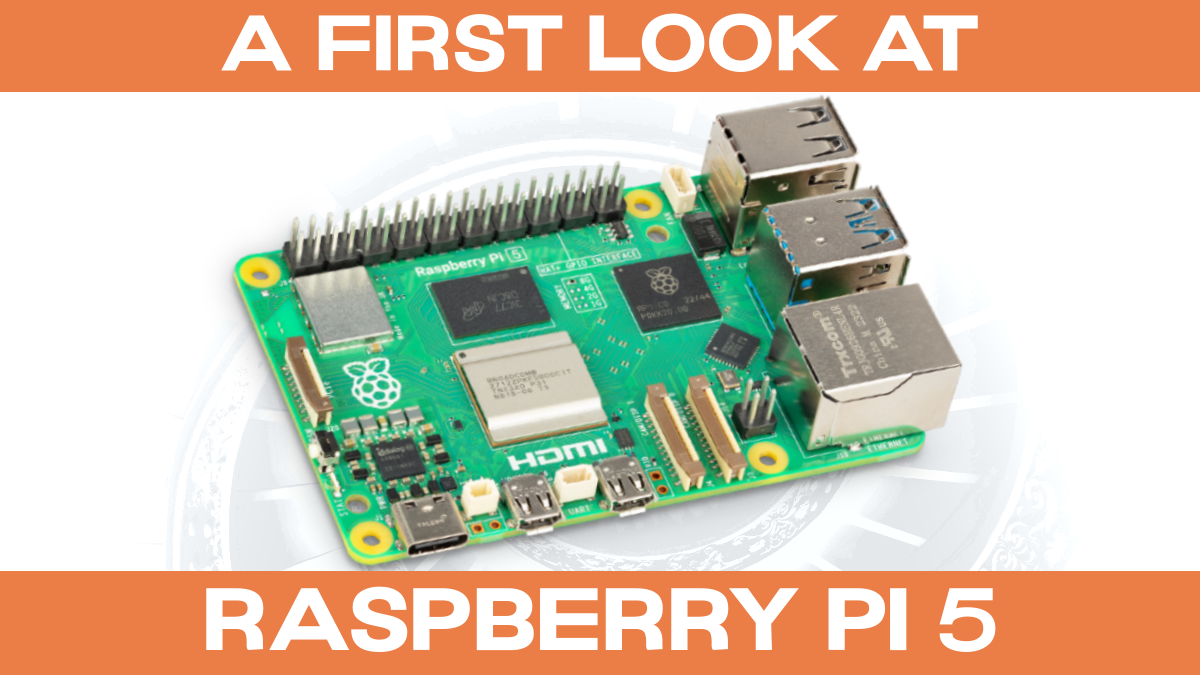 Conclusion
The new Raspberry Pi 5 looks promising. Especially, the new PCI connector seems to provide a wide range of new workloads, including TPUs for machine learning and artificial intelligence.
I am not entirely sure about the software support in the first 6 months. But, I am sure that the Fedora IoT and Fedora ARM groups will work on the same and make it work.